🏠 Things To Buy For A New House ❤️ [200+ New Home Essentials]
So you're ready to move? Congratulations! If you're moving into a new home, our new house checklist covers everything you need to buy for a new house, from the essentials household items to the latest smart home gadgets.
Maybe it's your first time out on your own, and you need some first apartment essentials. No matter the situation, we're glad you're here. Keep read on!
1. Move-in Essentials
We'll start with some things that will make a move itself easier. Moving day can be stressful, but it can be a lot easier with a little bit of prep work. For some tips and tricks, check out these 12 Things To Keep In Mind When Moving.
1.1. Before the Moving Day
Set up utilities – There's nothing worse than unpacking in a cold, dark home with no internet. Make sure to get your electric, gas, water, and internet turned on before your move-in date!
1.2. Have some basic house essentials on hand
Trash bags
Box cutter
Basic Tools – To make building all that IKEA furniture easier.
First aid kit – Accidents happen when moving. You don't need to be fancy, but it helps to have some basics on hand when you're moving in.
Batteries – Especially 9V batteries for any smoke detectors that might need a replacement.
Light bulbs – Always good to have a few on hand, just in case something burns out or breaks.
Toilet paper – You'll need it eventually; better to grab it sooner than later.
1.3. Smart Home Essentials For Living
Smart home technology has come a long way in the last few years. Adding a few internet-connected devices can make your life more convenient & give you peace of mind when you're away from home.
When it comes to move-in day, there are two essential items you'll want to have with you – an internet modem and a wi-fi router. Just plug in a few cables, download the companion app, and you'll have blazing fast internet in no time.
Modem – Often provided by your cable company, but you'll have the choice to buy your own (and avoid the monthly fee the cable company charges).
Router – We really like the Google-backed OnHub routers, made by TP-Link and ASUS.
1.4. Some other home essentials to consider
New locks – Who knows what the previous owner did with their keys? Or which neighbor has a copy? It's a good idea to replace your locks whenever you move. We recommend upgrading to a smart lock!
Security Safe – Even a basic safe is better than nothing at all. With movers, handypersons, landlords, or neighbors coming in and out of the house, you'll want to make sure your valuables are protected.
Smart Thermostat – Wi-fi-enabled thermostats are a great way to keep your home comfortable without spending a ton on your energy bills every month. If you're buying a new home, this is a great investment. Smart thermostats are one of the few items you can buy for your home that actually pay for themselves – our top pick for smart thermostats can save you 30% on your energy bills every month.
Ethernet cables – They're always good to have, and it's the worst thing not to have them when you need them.
Surge protectors
Extension cords
---
2. List Of Kitchen Essentials For New Home
We dive in-depth into our favorite cooking gear in our article How to Set Up Your Dream Kitchen for Under $500. If you're looking for a much more detailed list with in-depth reviews, we recommend you check it out.
2.1. Kitchen Necessities For New Home
For starters, let's cover what you'll need to eat:
Silverware
Flatware sets
Steak knives
Silverware organizer
Dishware
Plates
Bowls
Serving platters
Glasses
Coffee mugs
Wine glasses
2.2. New House Kitchen Checklist: Cooking Basics
You'll also want to consider some basics to cook with. Again, we list our favorites for each of these items in but here are a few items to consider:
Utensils
Tongs
Spatulas
Ladles and Skimmer
Whisks
Utensil holder
Now that you have these great tools, make them easy to reach with a utensil holder for your kitchen counter. We like this stainless steel one, but they come in tons of flavors.
Knives – How many knives do you actually need? What are the differences? Is a good knife worth the money? We break it down in this new home kitchen essentials list.
Cutting board
Pots and Pans – We give a detailed breakdown of the types of pots and pans to consider in this new home kitchen essentials article, as well as some recommendations for our favorites.
Baking sheets
Tupperware
Bottle Opener & Corkscrew
Measuring Cups / spoons
2.3. List Of Kitchen Appliances For New House
We do not consider any of these necessary per se… But a few appliances can expand your cooking repertoire or make your time in the kitchen more efficient.
Toaster oven
Microwave
Coffee Maker
Coffee Grinder
Kettle
Blender
Colander
Salad spinner
We can't help but highlight our favorite kitchen appliance to date – the Instant Pot Duo 9-in-1. It won top marks in our review of the Best Pressure Cookers.
We're not the only ones who love it – this pressure cooker has found itself a cult following, with nearly 500,000 people on their Facebook group and plenty of sites dedicated to Instant Pot Recipes.
It's popular for a good reason – it requires almost no setup, it's easy to use, and it serves as a pressure cooker, crockpot, rice cooker, steamer, yogurt maker, warmer, and it can sauté.
Because it's so diverse, you can cook just about anything with an Instant Pot – from obvious dishes like soups and carnitas to more surprising meals like beef gyro or rotisserie-style chicken.
On top of everything else, the Instant Pot is built to be convenient – you can control it with your smartphone. The Instant Pot will be your new best friend in the kitchen.
2.4. Kitchen household items list
Trash can & bags
Step stool
Magnetic hooks – Great for hanging things off the side of the refrigerator.
Sponges
Dish soap
Drying rack
Dishtowels
Napkins
Paper Towels
Aluminum foil, wax paper, plastic wrap, and parchment paper
Plastic bags
Ice cube trays
Can opener
Oven mitts
Cooling mat – Use a silicone mat to set your pans down on the counter or table to protect them from heat damage.
Kitchen rug / Standing mat
---
3. Living Room Checklist For New Home
Television
Looking for a new TV to match that new living room?
No products found.
Soundbar
The more thin TVs get, the worse their speakers are. BestPicksOnly.com also has a list of soundbar recommendations that's worth checking out if you want to beef up your best home theater.
Streaming devices for your TV
We're big fans of the Chromecast, but there are plenty to choose from out there.
Content
Netflix – The kings of streaming.
Amazon Video – With an Amazon Prime membership, you get free access to Amazon's video service, with thousands of movies and TV shows streaming for free.
3.1. Living room essentials for new home
You'll need some furniture (housewarming parties are no fun if everyone has to sit on the floor). What you end up buying will depend on the size and layout of your new living room, but here are a few pieces to consider:
TV stand or Media center
Couch
Coffee table
Coasters
Armchair – From a sleek mid-century modern armchair to this wonderfully over-the-top tufted, high back, floral print armchair, a couple of good chairs can break up a room and be cheaper and more convenient than a love seat.
Stools – This can be great for some extra seating when needed, especially stackable stools like these.
Poufs – Are they chairs? Stools? Tiny bean bags? It doesn't matter what you call them; they're comfortable and versatile. They make for great additional seating when you have a few friends over.
Rocking chair – The most irresistible of chairs come in many options and are usually a discussion piece. We really love these more modern rocking chairs to make a statement in your living room.
Side Table
Bookshelf
Throw pillows
Throw blanket
Area Rug
3.2. Home Lighting
Lighting is something that can define a room, but it's often overlooked when furnishing a room. Does the room get plenty of natural light all day? If not, you might need to consider lighting that will brighten the room up during the day.
Recessed lighting in the ceiling? If not, you'll need something bigger to keep things well-lit once the sun goes down. And it's always good to have a few table lamps to keep things cozy at night.
---
4. Bedroom Checklist For New Home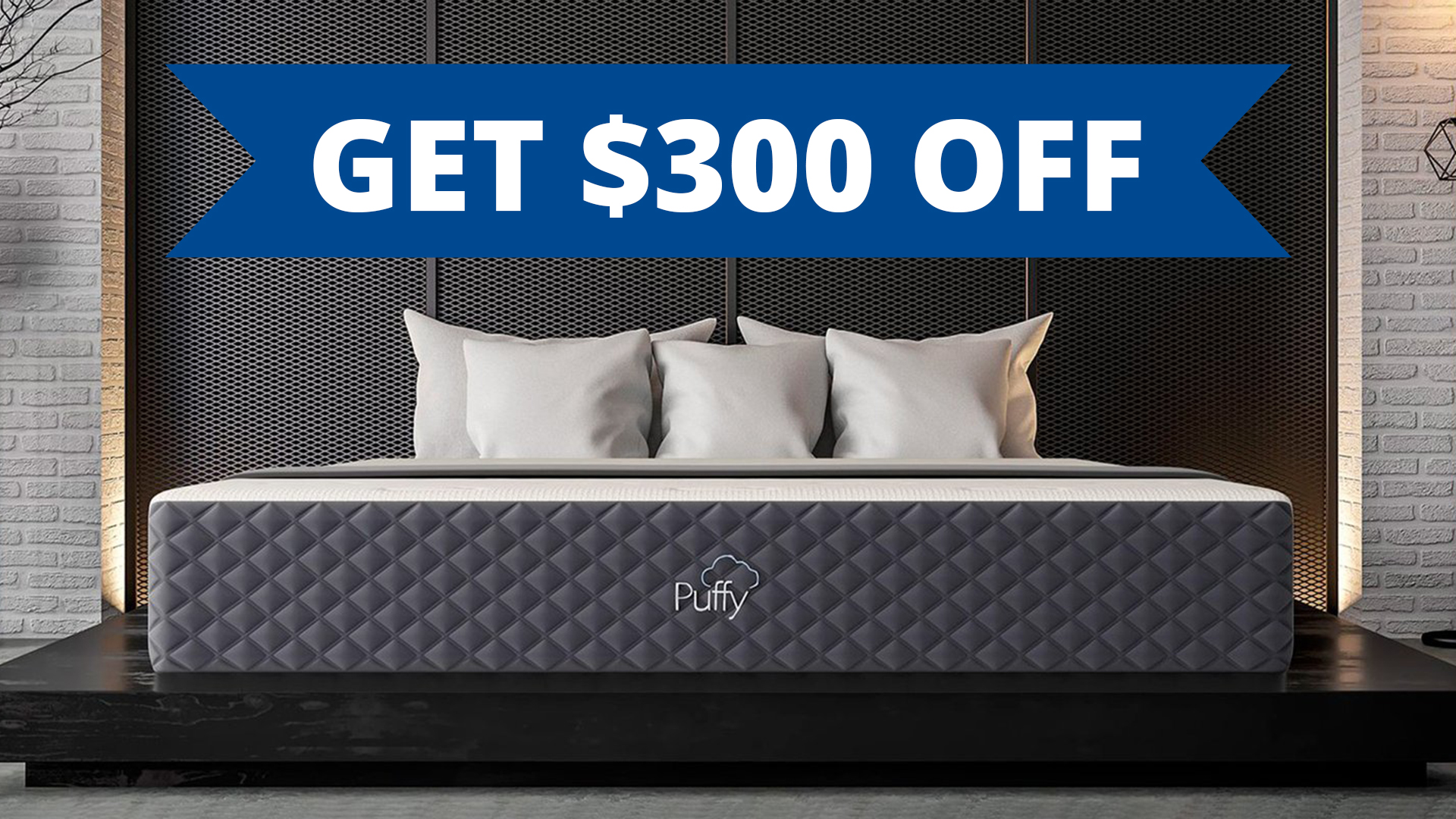 Bed frame
Pillows
Mattress pad
Sheet sets
Comforter + duvet cover
Full-length mirror
Nightstand
Lamp
Dresser
Laundry hamper
Trash can + bags
Curtains
Alarm clock – wake up light
Under-bed storage
Fan + Space heater
Mattress
We're in the middle of a revolution when it comes to the mattress. With a slew of new online mattress companies, it's easier than ever to get a great bed delivered directly to your new house on move-in day, and you'll pay less than you would at the local mattress store.
We think Puffy offers the best mattress from all the new startups. They're so confident you'll love the mattress that they give you a full year to return it if it's not working for you.
They also guarantee the mattress for life, so you can rest assured that if you have any problems with the mattress a few years down the road, they'll make it right.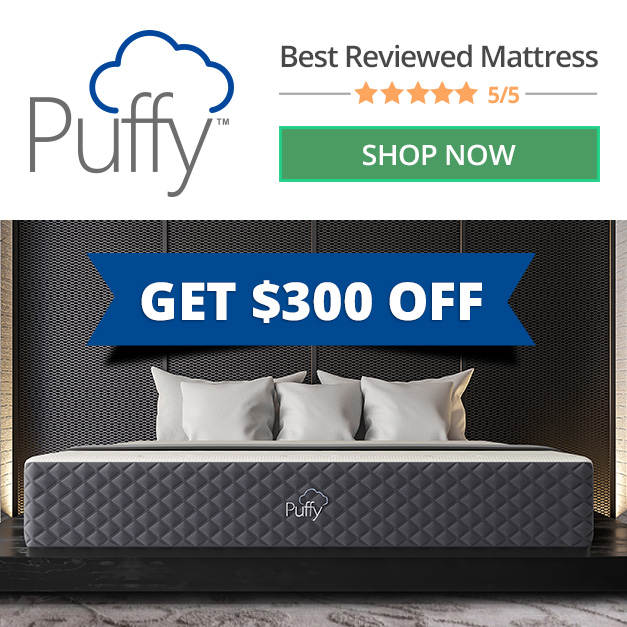 Bedroom Closet List For New Home
Hangers
Door hooks
Hanging closet rod – great for doubling up if you need the space and easy to set up.
Shoe rack
Hanging shelves
Shelf organizers
Storage bins
Door mirror
Drawer organizers
Space saver bags – great for storing off-season clothing and easy to keep in a bin under the bed or in the closet.
A great way to free up space in a small closet.
Large bins
---
5. Bathroom Needs For New House
Shower curtain
Curtain rod + hanging rings
Shower caddy
Hand soap
Toothbrush holder
Toilet paper
Toilet brush
Plunger
Bath mats
Bathroom scale
Trash can + bags
Air freshener or candles
Tissues
Towels – be sure to get enough for any guests who stay with you.
Towel hooks – An over-the-door rack can save you some space in a small bathroom.
Washcloths
---
6. Household Essentials List
Cleaning supplies

Rags
Paper towels
Windex
Clorox wipes
Stove cleaner
Rubber Gloves

Laundry detergent, fabric softener, stain remover, bleach
Iron + ironing board
Trash bags
Broom + dustpan
Vacuum Cleaner
For vacuum cleaner recommendations, you can check out our article on the best vacuum for hardwood floors. The Shark Navigator Lift-Away Pro's top pick works great on hardwood, tile, and carpet.
The closed system vacuum with a HEPA filter will ensure that it keeps the dirt, dust, and allergens inside the bagless container while in use. And it's great for the rest of the house, too – from tile to carpet to your auto interior, this vacuum is versatile and is built to go anywhere.
No products found.
---
7. Things To Buy For A New House: The Rest Of The House
Depending on the size and layout of your new home, you may or may not have some extra spaces that need furnishing. We've listed a few common areas of the home below, as well as some items you may want for each.

Entryway
Welcome mat
Area rug
Hat + coat rack
Small bench or table
Key hooks
Lamp
Mail organizer
Dining area
Table + chairs
Placemats
Table cloth
Candles
Table runner
Home office
Desk
Desk chair
Computer monitors
Filing cabinet
Bookshelf
Trash can + bags
Whiteboard + markers
Office Supplies

Pens + pencils
Desktop pen holder
Post-its
Printer Paper
Batteries

Extension cord
Surge protector
8. Things to buy for a new house: conclusion
For more information about outfitting your home, we recommend:
As an Amazon Associate I earn from qualifying purchases. Last update on 2023-12-03 from Amazon / Images from Amazon Product Advertising API